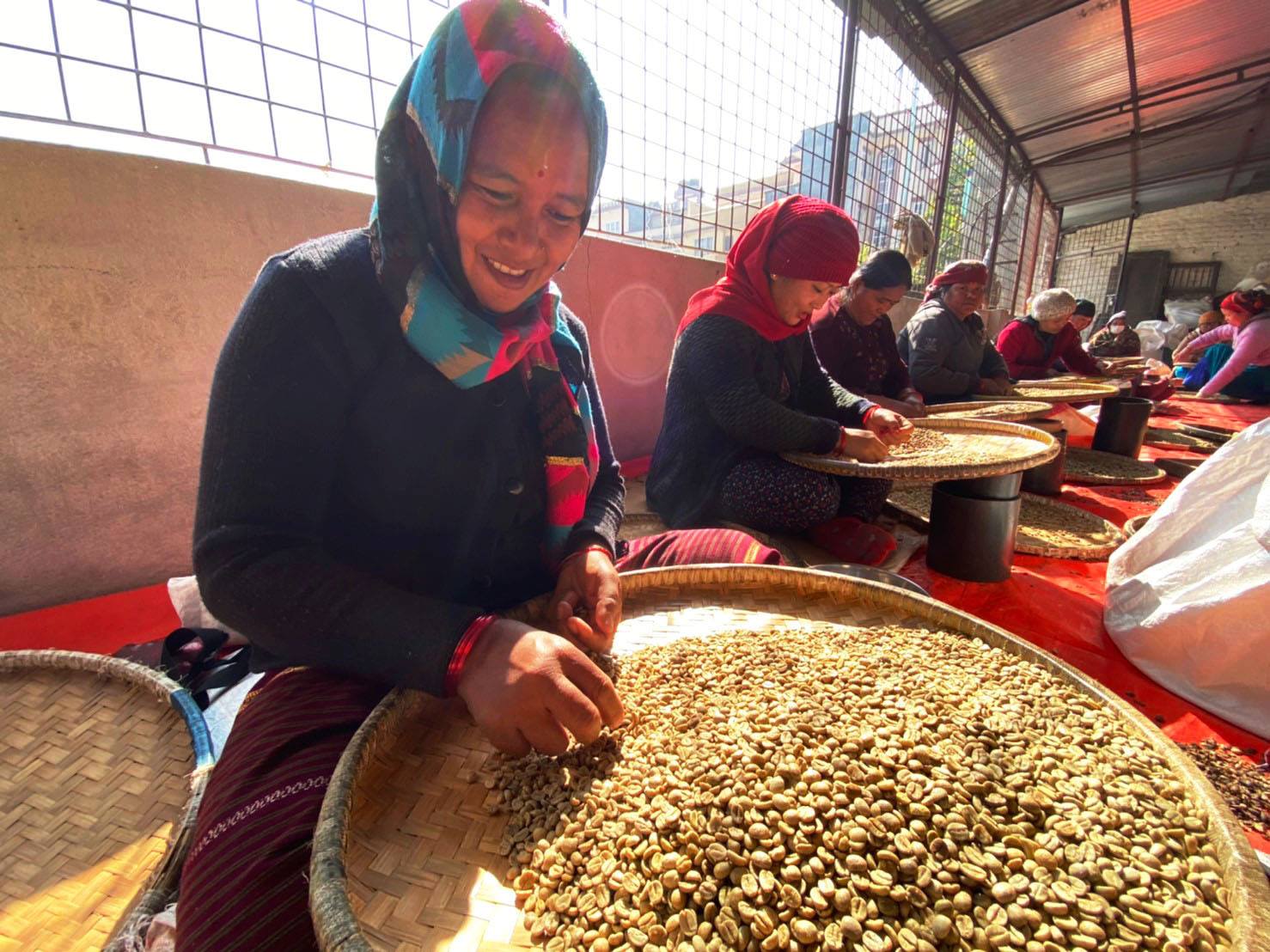 The story of Him Cafe traveling from the Himalayas.
REALE WORLD is selling a coffee bean product "Him Cafe," which is very unique to be harvested outside of the coffee belt, from the land of Himalayas, Nepal.By the work of small farmers, it is harvested on the hillside of Himalayas 1200 meters above sea level, and each coffee bean is cared with delicate hands on a small cultivated land.
Under the cool climate of highlands and unique kind of soil with biodiversity, the coffee has its rich fruity taste.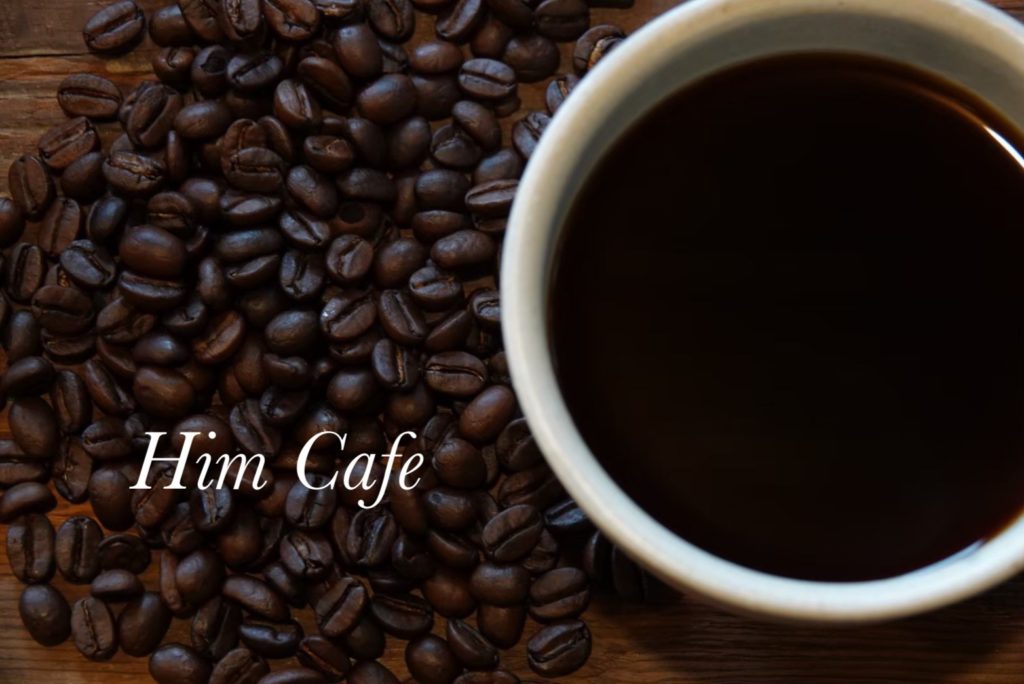 These coffee beans are roasted, packed and sent to Japan by the "Nepal Coffee Company." It was the first coffee company in Nepal founded in 1983, to harvest and sell coffee beans from the hillsides of Himalayas with organic shade cultivation technique.
Not only is environmental friendly, it contributes to hire women and people in severe position to work for the processing and sales. The company operates in awareness of sustainability to support those lives, and delivers a coffee that truly make their customers in peace.
【The lure of Him Cafe that separates from other coffee】
– Its high quality is preserved by the soil and distinct change of temperature on the highlands of 1200 meters above sea level.
– Its organic cultivation is certified by USDA.
– The fertilizer is made up by local vegetables and by-product of livestock.
– The coffee is made by kindness; using the shading cultivation to protect the ecosystem and to preserve healthy soil.
– Products are traded directly with the farmers under a fair price.
– In order to support the management of farmers, the company give 100% guarantee to purchase all the harvested coffee beans.
– It gives continuous advises on techniques of cultivation and selection to support small farmers.
– It contributes to hire many local Nepali women for their processing job.
– For every step of the process, from cultivation to selection to processing, it conducts consistent quality management.
– Harvesting, sorting and classification is all done by hands.
【Overall Information】
Producing Land: The hill zone area of Syangjai and Palpa county located in central Nepal.
Type: Arabica
Harvesting season: December through March
Picking: By hands
Selection of coffee cherry: By wet processing
Selection: By hands
Roasting: Medium roast in 220 degrees Celsius
Body: Medium (refined and moderate richness)
Taste & Aroma: Fruity taste, eloquent aftertaste, great balance between sour and bitter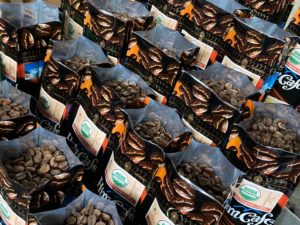 No matter who drips it, Him Cafe is quaffable every single time.
There are many descent coffee beans in the world.
But no matter how much you drink luxurious coffee or unique home roasting coffee, the best morning coffee is Him Cafe. That is because,
"No matter who or how you drips it, Him Cafe always comes out nice and quaffable!!!"
This is the first impression we had when we met Him Cafe. We guarantee that this trait solely is better than any other coffee!
It may not be as enjoyable experience as high priced coffee. But for the morning coffee, occasionally busy and stressed, what you need is a coffee that will always come out nice regardless of your condition. Him Cafe is like that casual wear you can always feel good and don't have to show off.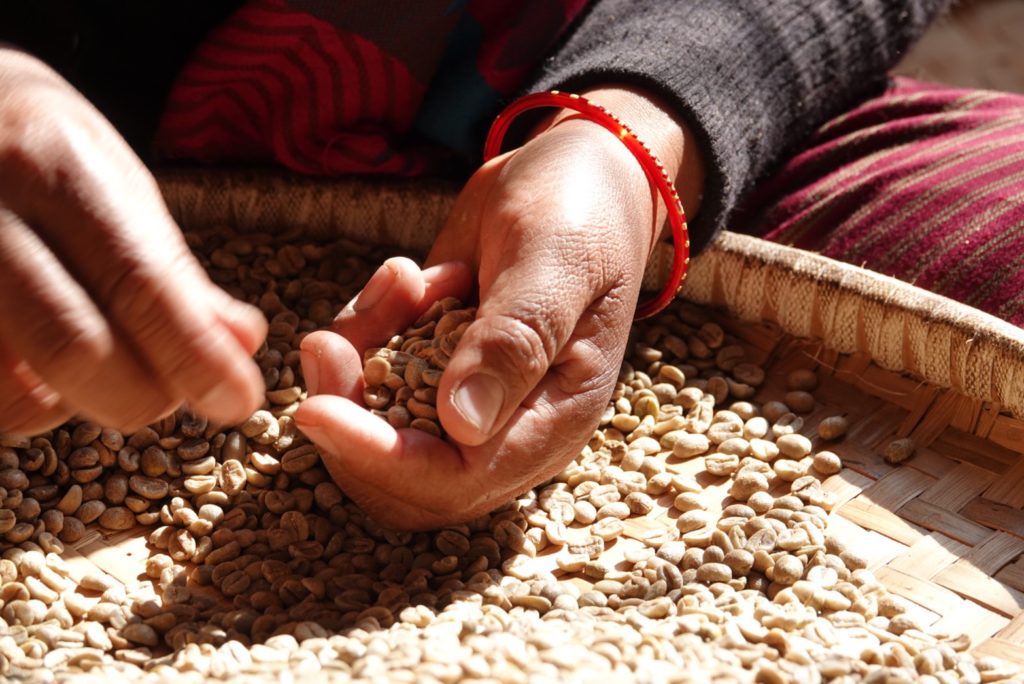 What we want to deliver through this coffee.
We wish to create a bridge that allows people in Japan and Nepal to learn from each other. One way to do this is by selling coffee beans.For most people in Japan, Nepal is a far away country.
But coffee is something you can relate daily, and we want to make you feel closer to Nepal by drinking a Nepali coffee.Not only that, selling these coffee beans support small farmers and women in weak position to work for the harvesting and processing of these coffee.
Roasting is done in Nepal
Regardless to the trend of home roasting, REALE WORLD intentionally make all the labor, from roasting the coffee beans to packing, done in Nepal.
This is due to the intention of creating more job opportunities for the Nepali women.
And in order to maintain the freshness of the coffee, we choose not to make a massive import, making small frequent imports instead.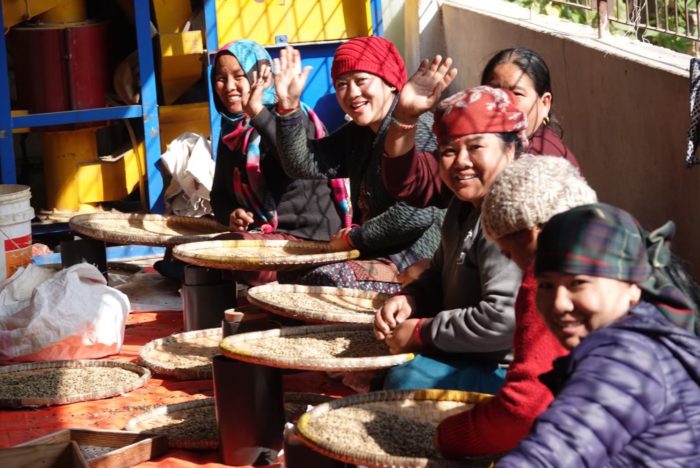 All profit goes to support projects of REALE WORLD
All the net profit sold by Him Cafe will be used for the shipping fee of soccer shoes and equipment gathered to support Nepal and other developing countries.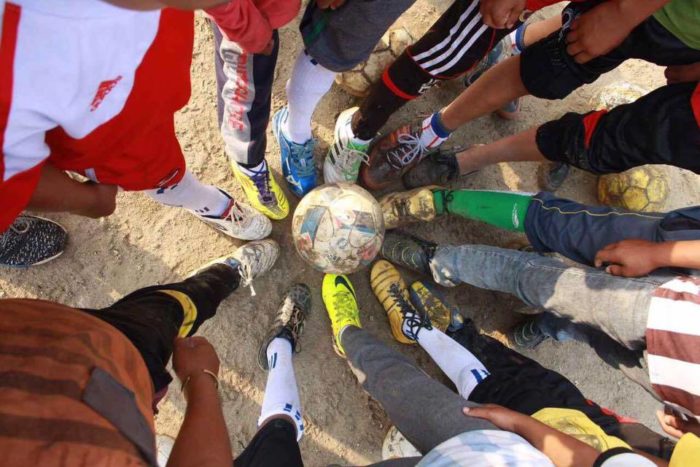 This one cup of coffee, can not only bring you peaceful aroma in the morning, but will also support small farmers, women and children of Nepal to have a powerful life.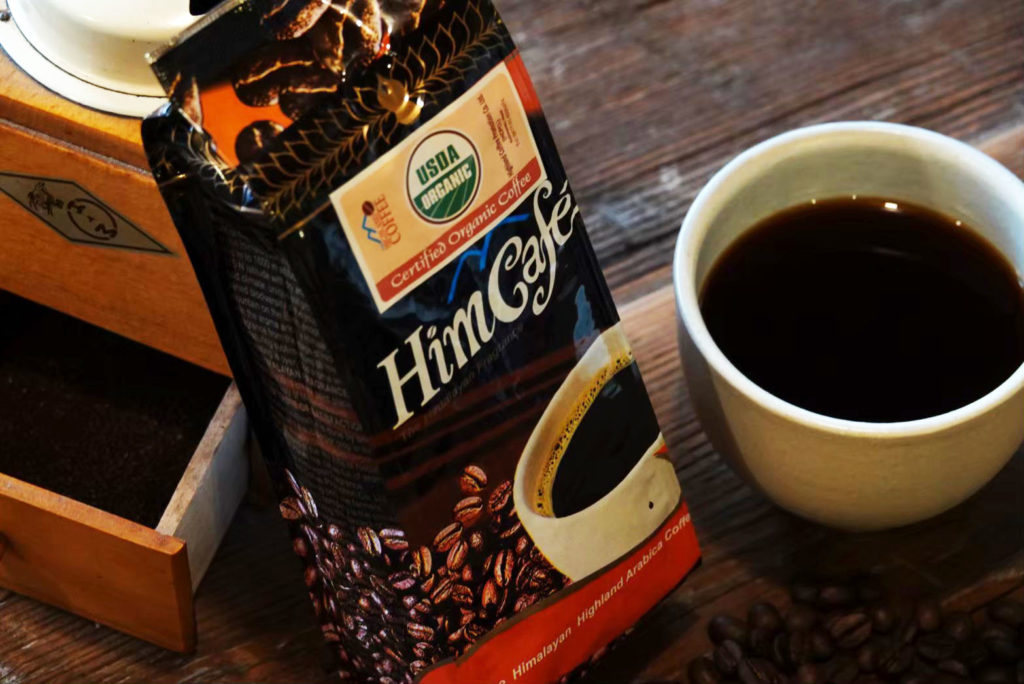 Him Cafe can be purchased through online.
Please place an order from here.
Price: 1 Bag (250g) 1,500 JPY (1,620 JPY with tax)
We have coffee in beans or powder, dripping pack, gift pack, etc.
■Please email us for any concerns or inquiry.
Recruiting retail dealers!
REALE WORLD is looking for retail dealers that wishes to sell Him Cafe.
For any of you who wish to become a new retail dealer, please send us an email with a title "Inquiry on retail dealer."
Purchasing an order for the retailer are from here.
* This website is for the registered retailers only, and is protected by password. For registered customers with a password, please log in from here.