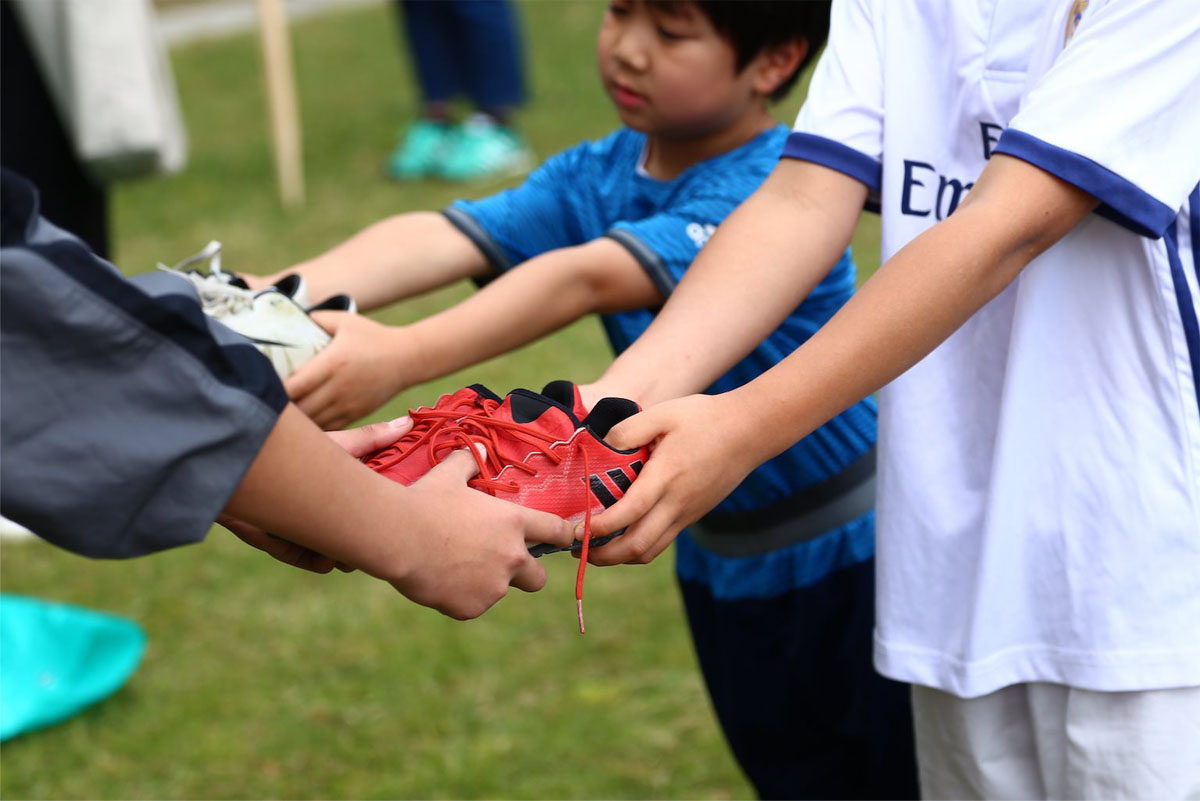 The interaction beyond boarders sprouted from soccer shoes
REALE WORLD is delivering used shoes from Japanese children
that are normal to think "shoes that are no longer in use = disposable."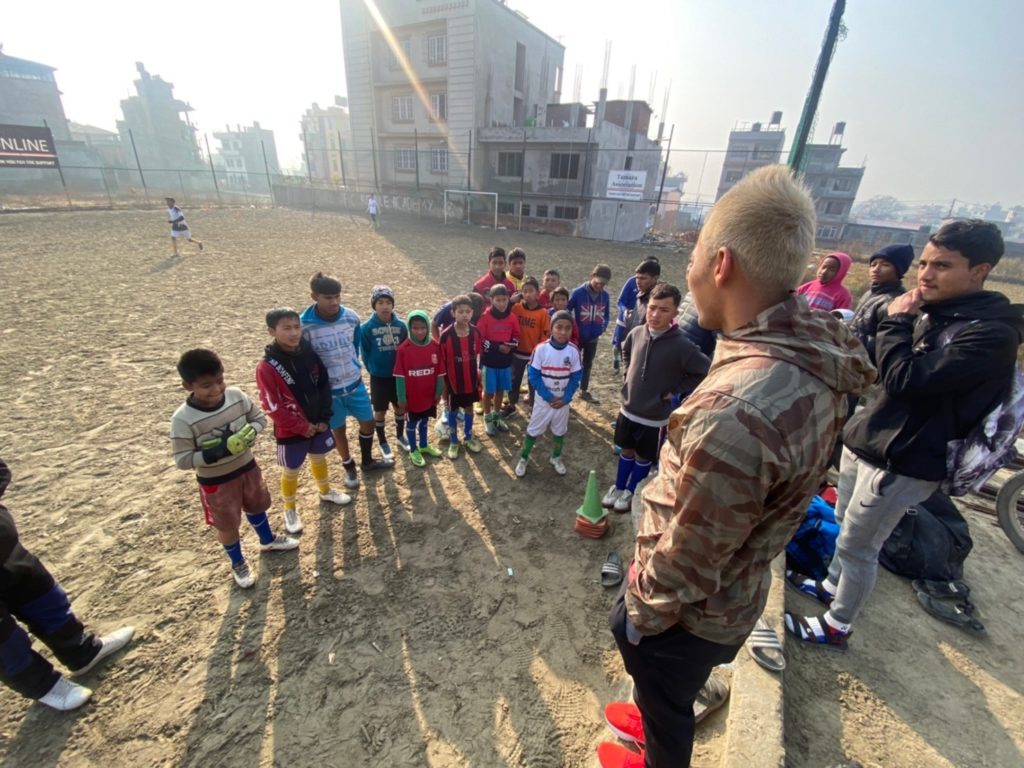 The purpose of World Friends Project
This project delivers shoes to a developing country but the charity itself is not the main purpose.
The goal is to create international interactions between children, and to expand their perspective through these shoes.
Which can be an opportunity to attain the importance of mutual understanding, and feelings of gratitude and compassion.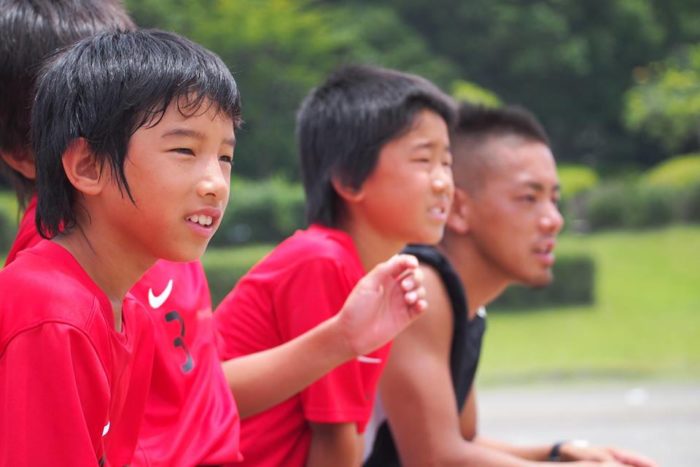 For the children in Japan…
・A chance to think about environmental issues and waste problem by nurturing their feelings to treat things with respect.
・An opportunity to imagine there are children on Earth living in completely different environment and culture.
・A chance to realize how they are able to play soccer in such a fortunate environment.
・A chance to learn how to live with mutual understandings in such multinational society.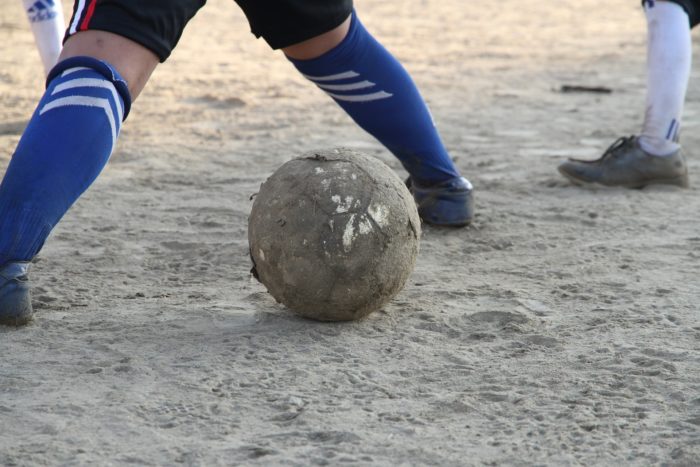 For the children in developing country…
・An opportunity to pursue their dream by receiving soccer shoes.
・To gain power and make effort by feeling the sense of friendship in far away country cheering for their life.
・To prevent them from abuse of alcohol and drugs by giving them an opportunity to focus on sports activity.
・An opportunity to think about the difference between developing country and developed country.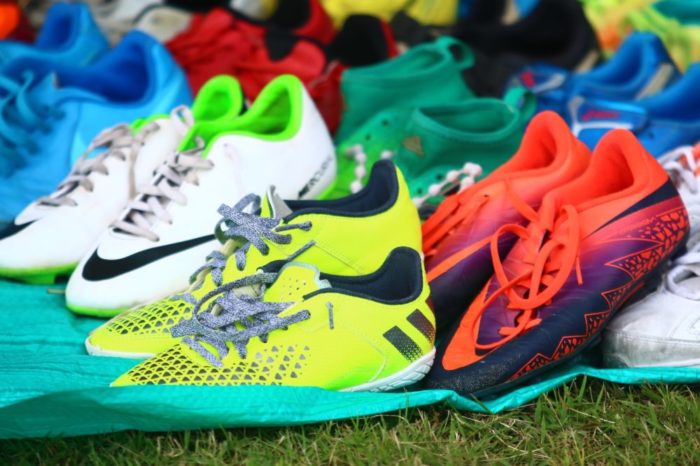 Details on the soccer/training shoes we are looking for.
We get many questions regarding what kind of shoes are suited for delivery.
It is most appreciated if shoes are nearly similar to a brand new shoes, only due to a reason that are no longer in fit. But other second handed shoes under these conditions are also appreciated as a donation!
・Shoes in all sizes are accepted.
・Shoes that are in usable condition (If there are ripped parts or soles are worn out for replacement, the shoes cannot be used for donation.)
・ The standard to measure is whether "the shoes are appreciated as a gift."
・ It is very helpful if used shoes are washed before donation.
Projects of REALE WORLD is
managed by your donation and support.
We are truly thankful for your understanding and support!
* In order to deliver donated shoes, each pair of shoes will cost shipping fee of approximately 500 yen (may differ by districts). And in order to pass customs, all gifts, whether it is used or not, will apply tax.
There are also cheap made shoes in sales that they may purchase.
For such reasons, we only select shoes that are worth sending with the shipping fee and tax.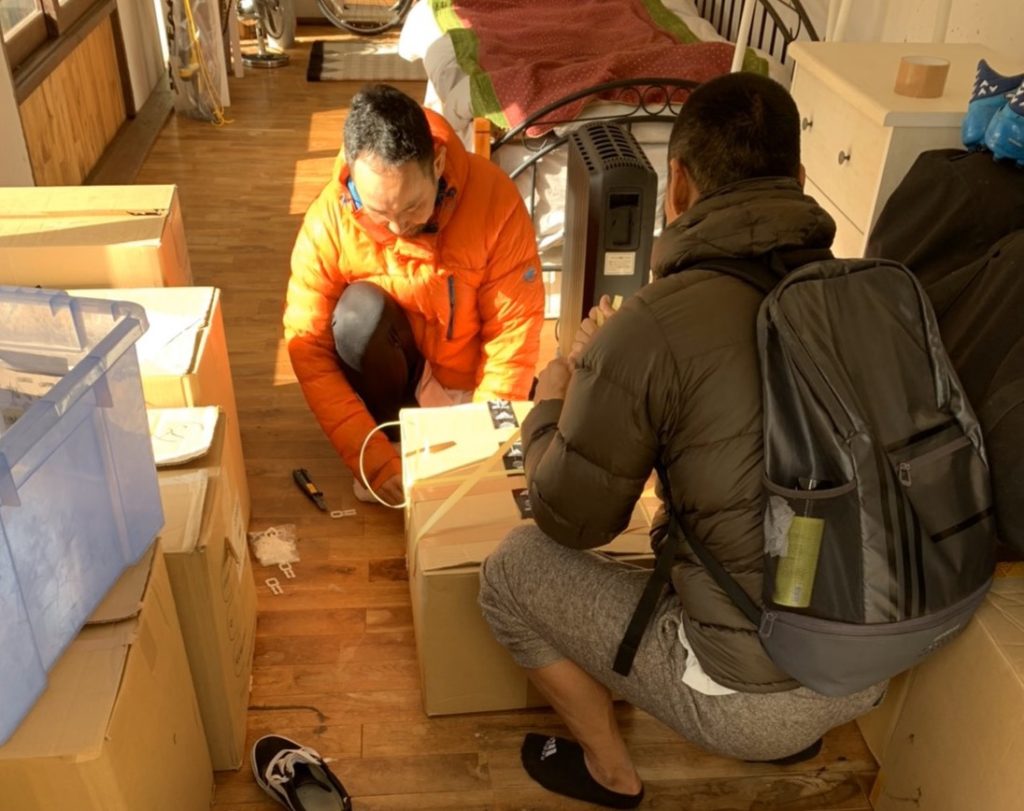 All shoes will be selected, packed and delivered by hand.
Our emphasis on this project is not just as an act of charity, but we want to value and deliver the feelings of donors.
This is why we select between what is usable and not usable, (unfortunately, there are some shoes that cannot be sent) dirty shoes are hand washed, and every shoes are finally packed with much love.
It takes more time and effort, but we feel much responsibility in delivering them to the developing country.
Moreover, we travel to deliver each shoes in person, which allows us to observe what can be improved and is truly necessary for the people.
For those of you who wish to join us, to support us, please contact our office!
In order to manage this project, we need cooperation in every process; from gathering shoes to delivering them overseas.
If you could join us, support us or collaborate with us, please contact our office.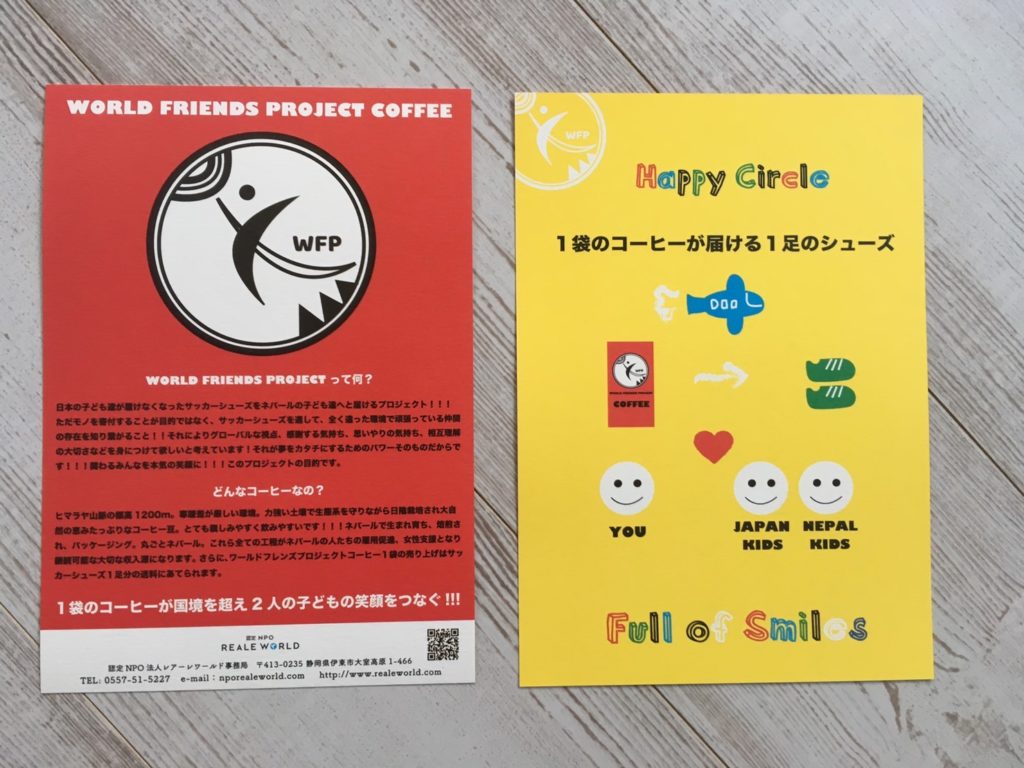 You can also send shoes by purchasing our coffee!
Currently, it is such a blessing that we have much support from people to receive donations of shoes, uniforms and soccer equipment.
However, we are short on providing the shipping fee for these goods.
Thus, NPO REALE WORLD have initiated the Coffee Project. We import Nepali coffee as merchandise, and use its sales as the shipping fee for the World Friends Project.
Please give us your support on this project.