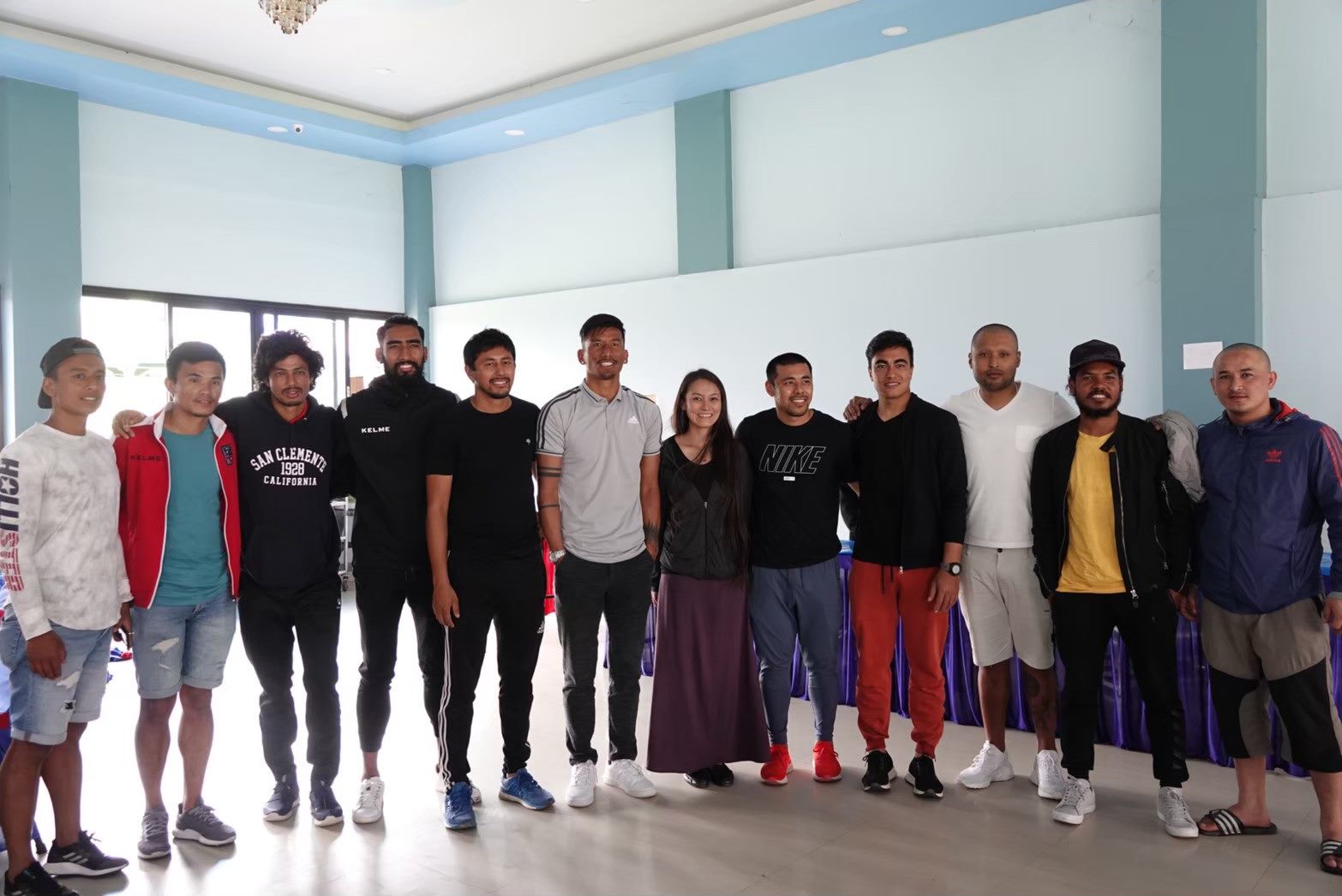 Hero Project aims to create heroes
that will guide children
to a bright future.
Hero Project is a project to change the future.
REALE WORLD have been working, not only for the children in Japan, but for the children in Nepal for 16 years to make brighter future.
However, in order to change these children, we realized it is necessary to change their surrounding people, adults and young adults, who can guide them regularly.
The ultimate way of this conclusion is the Hero Project. It aims to create role models that can become a hero for the children, so they can lead the children's well-being and way of life to a brighter world.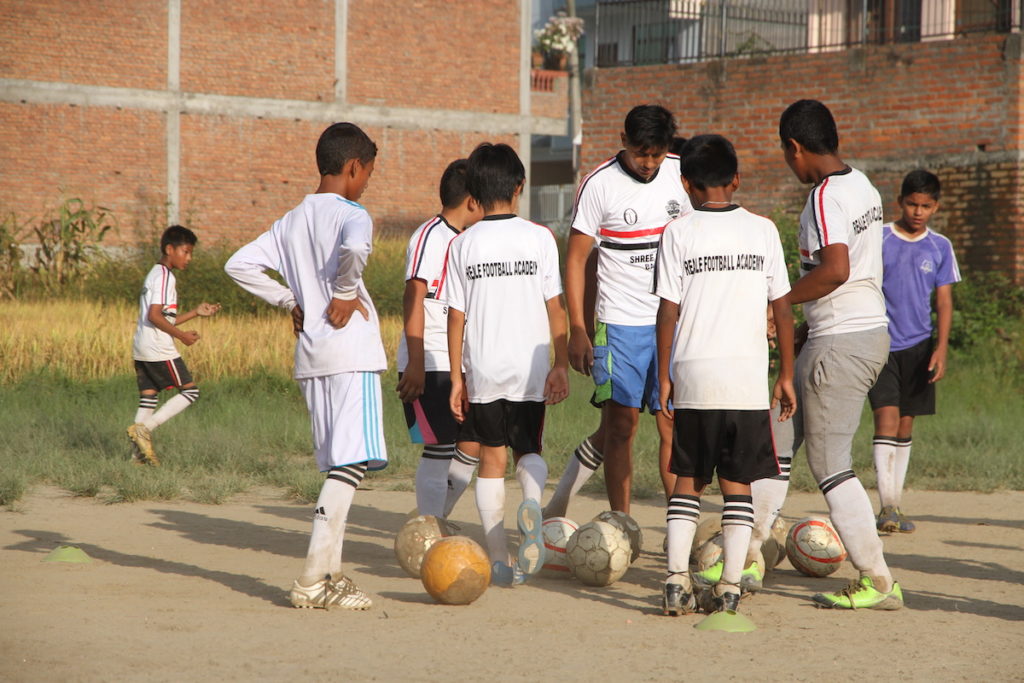 Different approaches on creating heroes.
To be clear, we believe there are no correct answer to the way of life, and no body can tell you what is the right way.
But if you could believe in yourself, live your potential to the fullest, and live with gratitude, we believe all people can live with joy beyond any race, country or religion.
In this project, our goal is to create many young leaders to become children's heroes who can be an example of "trusting in himself/herself, to make effort, find their talent, and make his/her life as a way of expressing their talent."
Our organization (certified non-profit corporation) is small, but by collaborating with the people in different areas, we are able to create many of these heroes in different areas and making great impact on the children.
REALE WORLD is making many different approaches in the Hero Project to make this happen.
Kiran have become the leader of Hero Project!
In 2020, the current first-choice goalkeeper of Nepal's national team, Kiran Kumar, had become the official member of REALE WORLD and became a leader for the Hero Project.
Kiran is the current captain of the national team, and had also played for the teams in overseas such as India and Maldives.
The board member of REALE WORLD, Santosh Shahukhala, is a legendary soccer player in Nepal, and by collaborating with the current national player of Nepal, Kiran, we are aiming to create a great impact in Nepal through this project.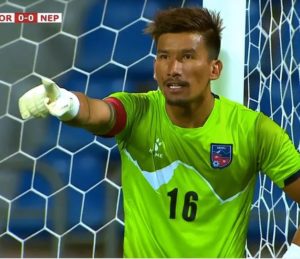 【Profile】
Kiran Kumar Limbu (Chemjong)
Nationality: Nepal
Date of birth: March 20th, 1990
Position: Goalkeeper
His professional debut was in 2008 for the team of first division in Nepal. In the same year, he was chosen for the national team in Nepal, and had become the first-choice goal keeper until today. In 2020, he is now the captain of the national team.
Played for the teams in and out of Nepal, making many achievements, and had become the league champion both in India and Maldives.
Talented with great agility, fast thinker, and has the quality of leadership to lead the team.
The current ongoing projects of the Hero Project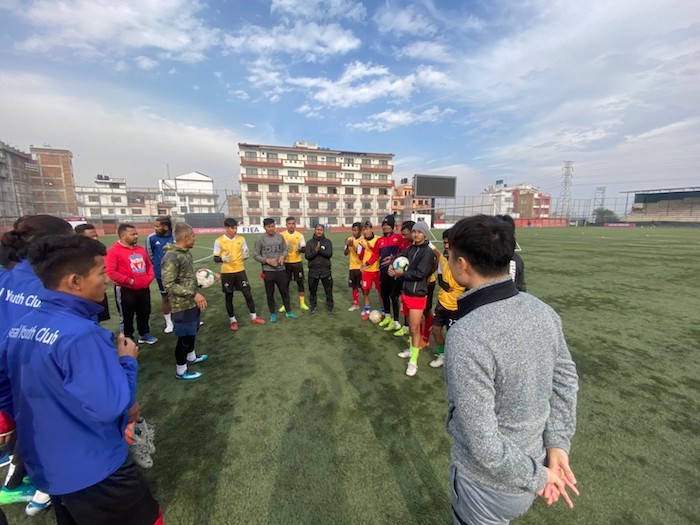 Hero Project  ×  CYC
This project is to make CYC (Chyasal Youth Club, a professional league soccer team in Nepal) become a team of heroes.
Starting from 2020, we will spend 5 years to change CYC into a role model for the children as well as for the soccer league and the society of Nepal.
In order for the team to be a role model, not only it has to be one of the strongest team in the league, but every player and officials has to have a character that children can look up to.
Therefore, our emphasis is to make a strong team that can nurture the well-being of every person involved in the team. We will spend 5 years to raise the quality of the players, the awareness of the players and officials, and the entire system and quality of the team to become a team of role model in Nepal.
5 years from now, if CYC could become a role model and present one of the top achievements and a soccer style that no one in Nepal has seen before, we believe it could have such a strong impact and power to change many people's lives in Nepal.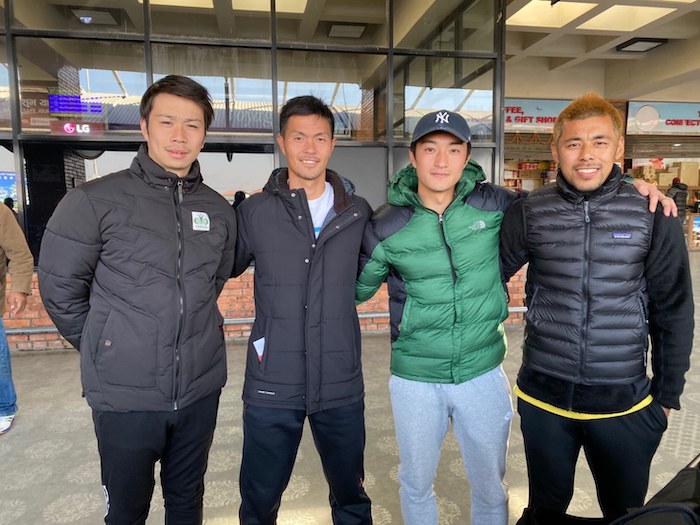 Hero Project  × Japanese Hero
When players from Japan and overseas come together to interact, understand each other, learn from each other, and strive together, a new hero will be born to carry on the future.
REALE WORLD is supporting Japanese soccer players who wish to gain a professional career and a life experience in overseas, as part of the Hero Project, by making their transfer arrangements to countries such as Nepal.
For those of us in the developed country, our environment can easily allow us to learn new knowledge and acquire information. On a contrary, we have less connection and opportunity to see and feel the essential power we have as human being, the feeling of aliveness and the strength of survival.
The teenagers and youngsters are our future and the next generation of heroes to lead this world. For such young Japanese players to live in a completely different environment and to interact with foreign soccer players, it will be an opportunity to have tremendous growth as a person.
To experience something that expands their perspective and to have a raw experience of life without convenience, can give them a useful experience for any area in their future. And we believe it can develop a very important character as a hero. Also on the other hand, it will be very profitable experience for the teams that welcomes these Japanese player, to learn the Japanese manner and the way they treat things and practice with respect.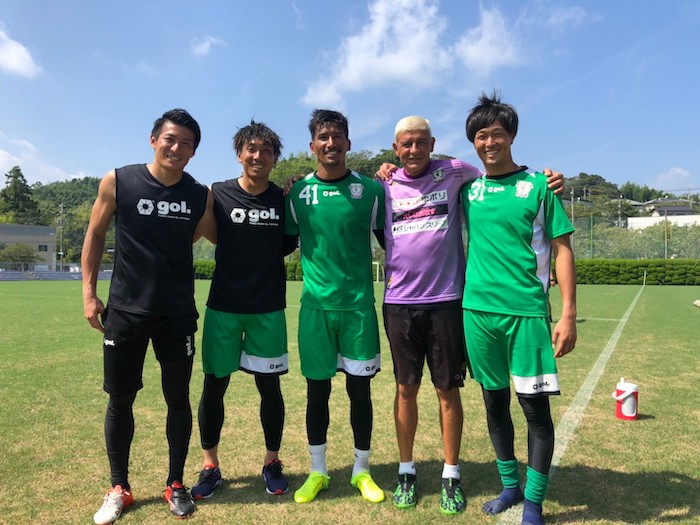 Hero Project × Kiran
We are supporting the current goal keeper and the Captain of the national team of Nepal, Kiran, to tryout for the professional team of Japanese soccer league.
If Kran becomes the first Nepali soccer player ever to be selected in the Japanese professional league, it will change the history of Nepali soccer and will encourage the young Nepali players to become a professional player. We believe this can be a great force to change the country of Nepal itself.
Kiran is the official member of REALE WORLD and the project leader of the Hero Project in Nepal. The learning and experience he gained in Japan will surely become a great contribution to the Hero project and World Friends Project in Nepal.
His strength is not only as the top class soccer player, but it is also his leadership and the charisma he has. We believe he will become a true legend to not only teach the techniques and mindset of the professional player, but also to teach the next generation about significant traits such as making effort and gratitude.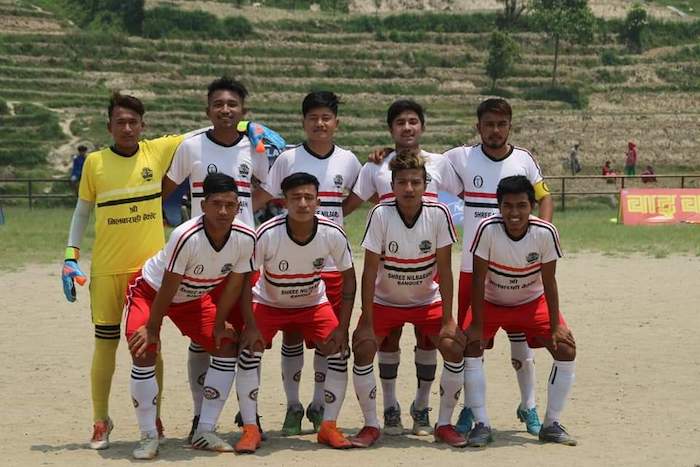 Hero Project "From Zero"
The adults team of FC REALE Nepal has only begun from 2017.
The team members are formed by anyone from high school student and above, who is aiming to become a professional player and also give a coaching sessions for the kids in FC REALE Nepal.
They are the hope for the children of FC REALE and are practicing to become a role model by making the team enter into the professional league in Nepal.
"From Zero" is a project that aims to nurture these young players to become a hero for the children.
In order for them to become children's heroes, they are required to learn the right mindset and the right knowledge and manners addition to the soccer skills. REALE WORLD is supporting them in many areas to enter the professional league by supplying soccer equipment, providing the soccer field, coaching the player's soccer skills and mindset, sending instructors on nutrition education, etc.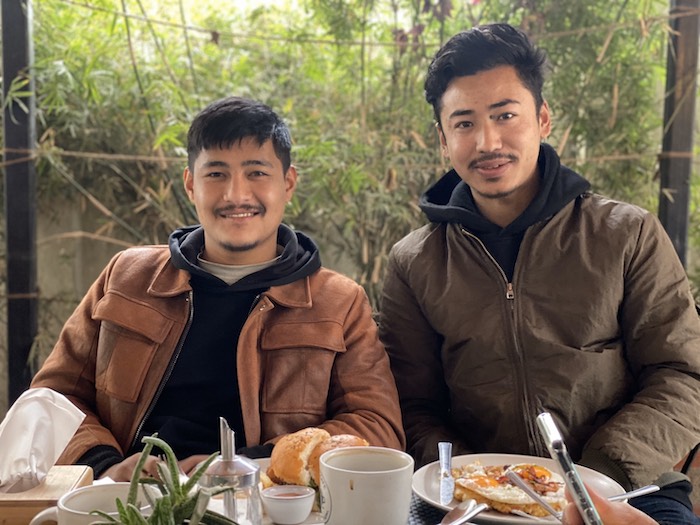 Hero Project ×Top Athletes & Artists
Currently, REALE WORLD is also promoting to create heroes in different areas such as off-road bike sports, arts and filming. We are aiming to recruit candidates in many different areas of profession to expand our hands for the Hero Project.
In the current situation of developing country, even if a person becomes the top level player in sports or art, it will still be difficult for them to have a economic stability in the country nor to challenge globally because of their Visa restrictions.
Therefore, even if they become a top player, it is far from saying that they succeeded, which is why most of them are giving up on their dream. Such condition is far from being children's hero.
This is why REALE WORLD is focusing to create opportunities for the top athletes to attain higher level of technique and character. By creating such true athletes and artists, we believe they will become a true hero to guide the children in a direction to make a difference in society.