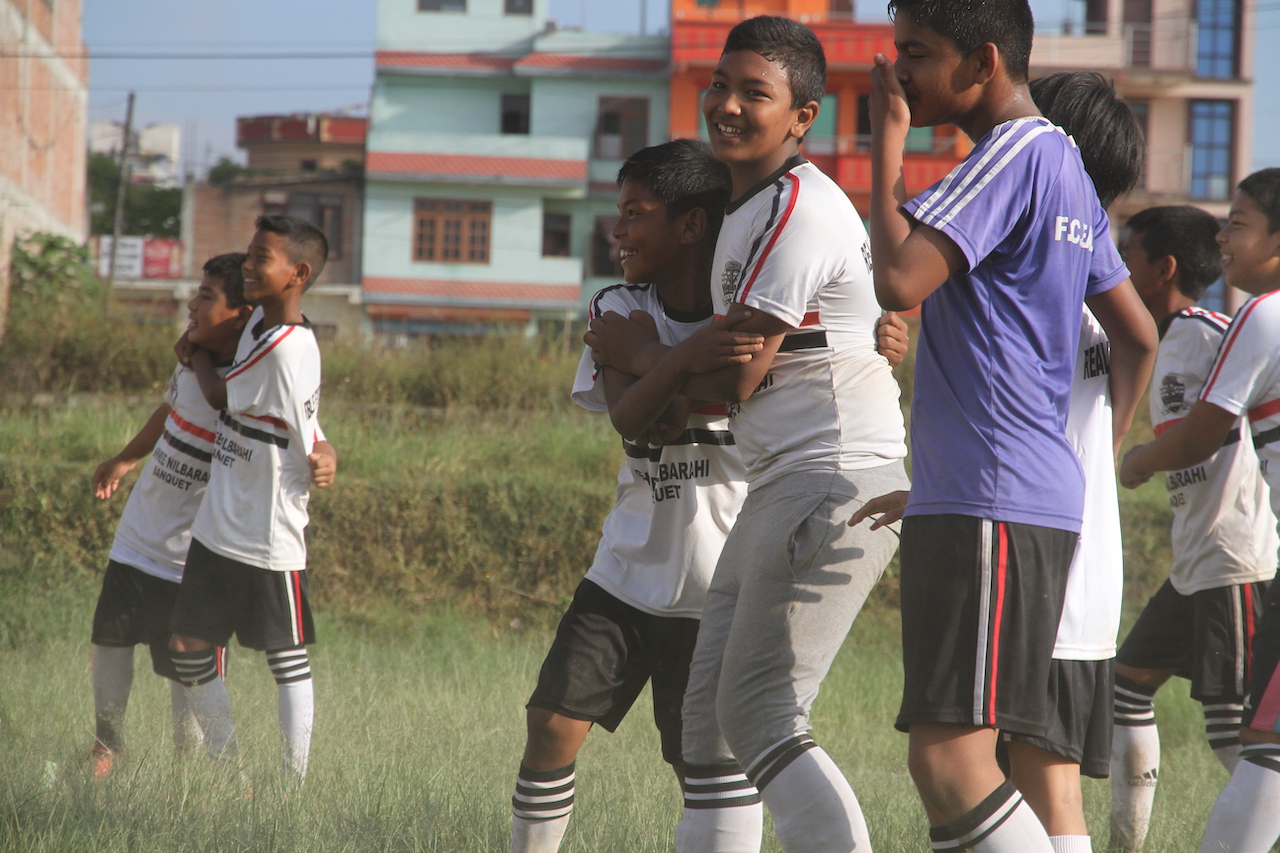 In 2013, FC REALE was also initiated in Nepal.
Following the footsteps of FC REALE Japan, we initiated FC REALE Nepal in Nepal, an outskirt town called Timi Village in the Bole region of the capital, Kathmandu.
In order to allow all children to join the team, we set the monthly fee to a minimum or free of charge, so any child from a poor family can join us. We also send soccer equipment, shoes and jerseys from Japan necessary for the team.
Our aim is to provide an environment for children to experience and understand that they can become anyone regardless of their circumstance if they try hard. We believe soccer is capable of doing this to transcend all race and countries.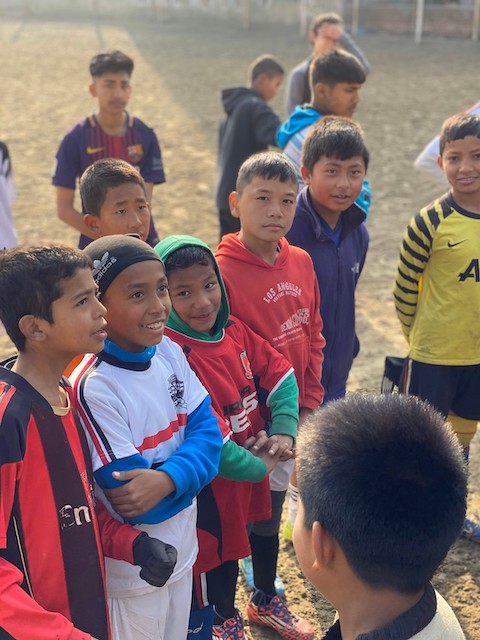 The team is run and coached by Bal Gopal, an older brother of the board member Santosh Shahukhala, who has been supporting our activities in Nepal, also with the help of many others such as post professional players and young players who loves soccer.
Today, FC REALE Nepal has grown to consist junior team, junior youth team, youth team and girls team. Our junior youth and youth teams has produced players to sign a contract with the professional teams and the national youth player for Nepal.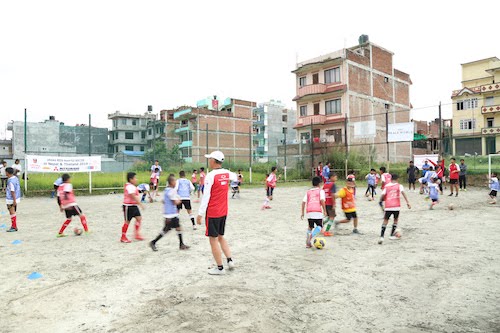 Construction of the REALE soccer field by the fund from cloud funding
At the beginning of FC REALE Nepal, the team was practicing on a vacant land property owned by the local government. However, our soccer ball continuously knocked down rice plants surrounded the field that our practice was abandoned by the complaints of local people.
In 2017, we decided to raise a fund by cloud funding in Japan in order to construct a fence around the land to prevent the ball from going outside the soccer field.
With many people's support in Japan, our funding has reached the amount and was able to complete the fence in 2018.
Today, the field is used for our practice day and night, and also open for local children to enjoy the space freely.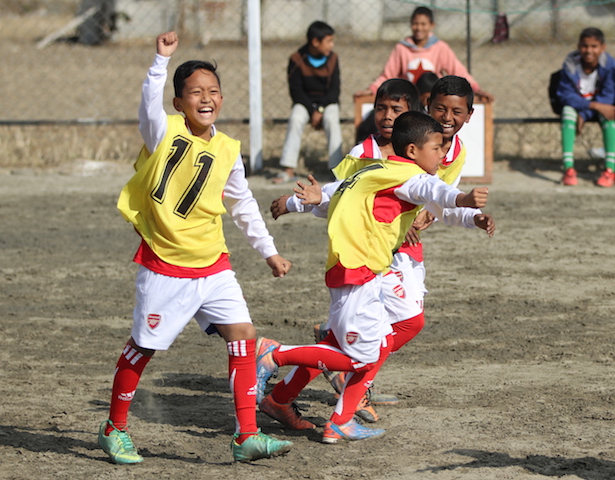 Conducted the first REALE Cup
In 2019, we had demonstrated a large soccer tournament for children, REALE Cup, on this soccer field named "REALE Grounds."
Total of 42 teams had joined the tournament consisted by eighteen teams of U12 boys, eighteen teams of U16 boys and six teams of U16 girls.
It is a rare opportunity for children in Nepal to experience such sports tournament, and we love to continue providing such events, so children are able to interact with other children with the same interest in soccer and able to test their outcomes from their daily practice.